Applying for Nursery School 2022-2023
Applying for Nursery School 2021-2022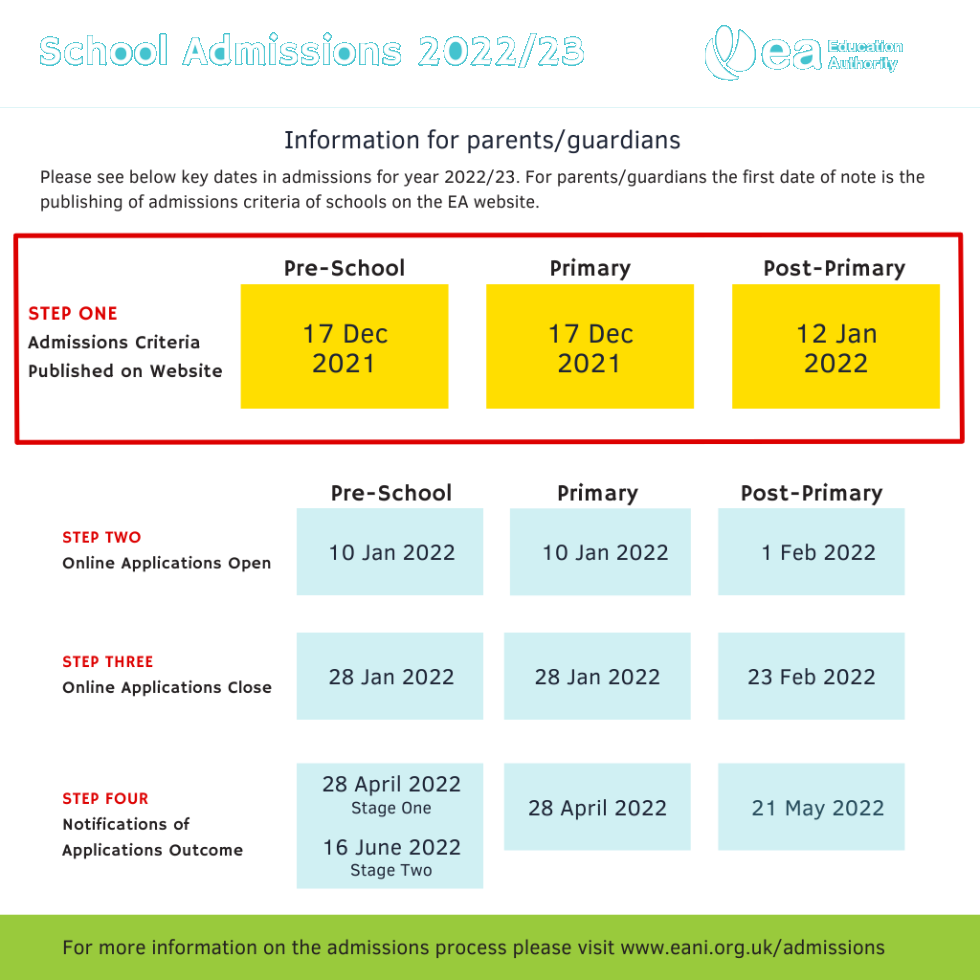 How to apply and the School Criteria
The EA have introduced an online system which must be used when applying for a pre-school/nursery place. The Parent Portal opens at 12 noon on Monday 10th January 2022 and closes at 12 noon 28th January 2022. Complete the application online listing the pre-school/schools on order of preference. The web address for this is:
Click on Pre-School and then the name of the school you wish to apply to. The criteria should then appear. The school criteria will be available to view through the Parent Portal.
Ensure that you email a copy of your child's birth certificate and any other verifying information to the First preference pre-school/school by 12.00 noon on Friday 4th February 2022
Email: stcolmcillesnursery@yahoo.co.uk
For those parents who are receiving Income Support or Universal Credit a Benefit Verification form can be downloaded from the website. This form must be stamped and brought to the First preference school, by 12.00 noon on Friday 4th February 2022. Information received after this date will be considered a Late Application.
The Admissions Helpdesk phone number is: 028 9598 5595
St Colmcille's Nursery School, 31 Killough Road Downpatrick Co. Down BT30 6PX
Phone: 028 44615173